of Baltimore Ravens Brass spoke to members of the media on Wednesday in response to questions about the upcoming NFL draft.
But the organization does not seem interested in making inquiries about the quarterback Lamar Jackson's Unsettled Contract Status.
Ravens general manager Eric DeCosta and director of player personnel Joe Hortiz were willing to take some questions about the quarterback position, which resonated with the audience. "I don't want to insult anybody in the draft, but I'd say there's probably more than four guys in this league who could be critical quarterbacks in this part of the draft," DeCosta said.
CLICK HERE FOR MORE SPORTS COVERAGE ON FOXNEWS.COM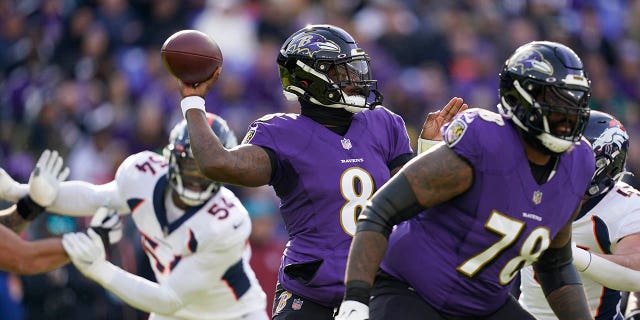 Ravens representatives may have gone into the media session expecting reporters to bring up Jackson's continued status.
Whether the team doubles or not. Pro Bowl quarterback In the year Their presence on the roster in 2023 will certainly affect their draft strategy.
Falcons coach Arthur Smith discusses signing Lamar Jackson
"It's about the draft and everything," WJZ's Alex Glaze began. "With the Lamar things to do—." A Ravens employee then tried to cut off the question.
When the reporter corrected the question, "When you look at the quarterbacks—" the staff member cut back in.
"Let's just get out of here," the Ravens staffer said. "If you have a question about quarterbacks, ask a question about quarterbacks in the draft," and "we're not going to answer any more questions about this."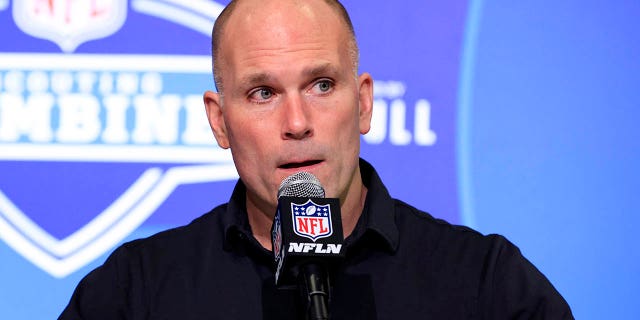 After a moment, Glaze finished his question and said: "Do you look at quarterbacks differently because of what happened?"
DeCosta went on to say that the team is looking at quarterbacks and did not rule out the possibility of drafting a young signal caller after this month.
I asked. [Eric DeCosta] If the Ravens are looking at quarterbacks given the Lamar Jackson situation. A valid question. Not sure what the issue is," Glaze said in a since-deleted tweet.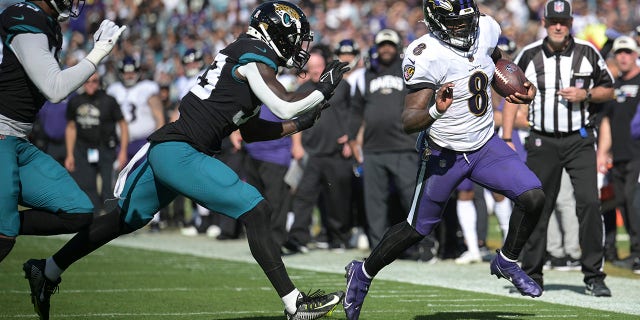 Jackson's absence will certainly have an impact on the entire team.
The fallout from his contract dispute will force the Ravens to carefully consider how they prepare this year. It affects the dynamics of the team when it comes to signing free agents and keeping players.
Click here to access the FOX NEWS app
DeCosta features quarterbacks on the team's draft board because it's built with the best overall talent.
"It depends on the board, it really does," DeCosta said. "I'd have to say yes because we have quarterbacks in our top 31. So just on that — simple math — I'd have to say yes," DeCosta said.