Katy Perry has been criticized. For "American Idol" contestants being "embarrassing" and "despicable" in a joke called "Mommy Shame."
Perry, 38, called two contenders to meet in a two-round match at Hollywood Week. The pop star commented that the performance by Karina DeAngelo, 25, and Nutsa Bouzalaze, 25, was "fun".
"I think the energy is broken between the two of you, and so I think you both can't give each other the power you want. You both deserve it," Perry said.
"I think you are both better than this performance."
'American Idol' judge Katy Perry wears 'mom' hat after mother-shaming contestant leaves
After the "California Girls" singer was accused of "mommy shaming" by contestant Sarah Beth Liebe, fans didn't react well to Perry's quick handling of the situation. The 25-year-old mother abruptly quit "American Idol" during Sunday's show, though she has since clarified that it had nothing to do with Perry's comments.
One user captioned a photo shared by host Ryan Seacrest following Tuesday's show: "Katie is so rude and rude to the contestants, she acts like a teenage idiot unless she's a cutie."
The social media user claimed a contestant dropped out because of the "Dark Horse" singer – presumably mentioning Sarah Bett.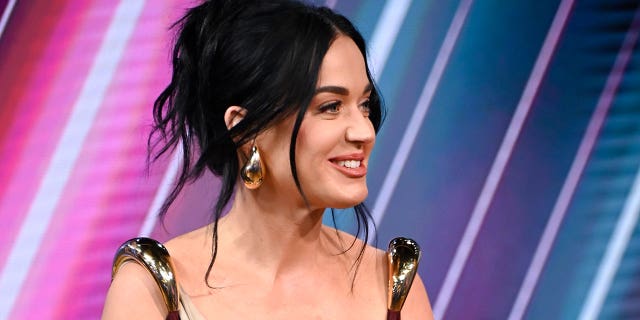 Another user revealed that they eliminated "American Idol" on Tuesday night's show.
"It was so funny, the judges' speeches… the contestants don't know the words, they're unprofessional, and they're beating the crap out of me. Well, maybe I'll watch the final episode but I won't waste my time because the judges are babysitters."
The user added: "Katy Perry's comments were rude too. "It's out of control, the show is now staged and it's an insult to the viewer."
Others pointed out that there was a lot of "drama" during David's tour. One social media user wrote on another post shared by Seacrest: "Very very dramatic! Ugh." "If I can keep seeing it, it won't heal. I want to… but I can't."
Perry became emotional on Tuesday's episode after another contestant abruptly quit, leaving her duo partner alone on stage. Someone else stepped up to do the show, and the moment brought the referee to tears.
'American Idol' mom Katy Perry quits embarrassing show: 'My heart is home'
Perry has been on fire since her comment to Sarah Beth went viral. During the competition, the contestant surprised the judges when they found out that she was a 25-year-old mother of three children. Perry says she looks too young and fakes it.
"If Katie sleeps [sic] On the table, I think I'll pass!" said Sarah Beth.
Perry said, "Honey, you're too spread out on the table!"
The fans seemed to question the issue. "Mother-shaming" comment And Sara Beth spoke on social networks.
"A made up joke got quite a bit of attention and I got a lot of people asking how I was feeling," she says.
"Before I sang, I said at the beginning of the investigation that I have three children and I am a young mother, and Katy Perry made a very bad joke."
Sarah Beth continued: "It was a shame that this was on TV, and it was very hurtful and that's it. But I just wanted to say that I think it's great for women to support and raise other women. Mother-shaming is extremely lame and mother-shaming. I think it's hard to be and it's hard to be a woman.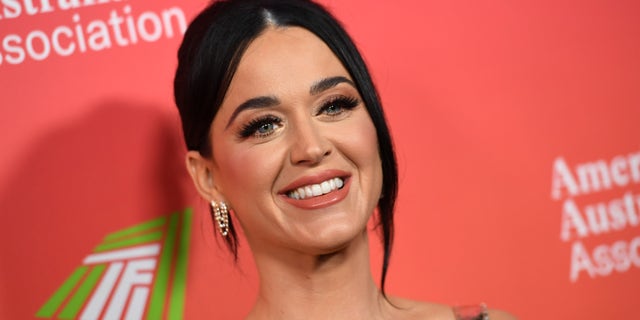 Katy Perry 'Shocked' 'American Idol' Against Strong Criticism: 'In My Nightmare'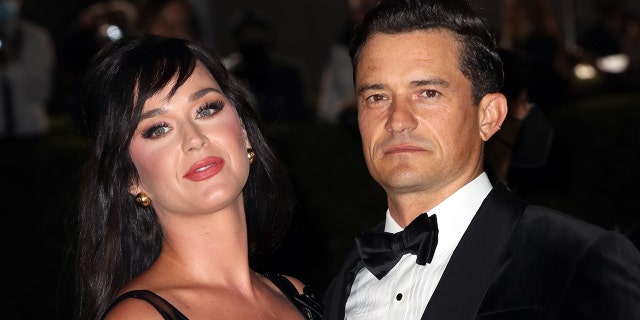 Perry herself is a mother Two-year-old Daisy Dove, who she shares with her fiance Orlando Blue. The two They got engaged in 2019 and have not officially tied the knot after postponing their wedding to 2020.
Sara Beth took to Instagram on Tuesday to put an end to the "mom shaming" phenomenon.
"I don't have anything else to say about it. I'm not even mad," she said. "If you watch my videos, you know I'm not even mad. I'm just trying to make music."
She continued, "I didn't ask for this to happen. This wasn't a trick on me. It's just ridiculous… I'm so over it. No more."
Despite her decision to leave the show, Sarah Beth's music career will likely continue. She revealed on Instagram that she was "auditioned" shortly after leaving the ABC series.
"They reached out to me," she said on Monday. "And I'm so grateful. I've never had so much support as a singer. And it's mind-blowing and so humbling and made me realize how bad I want to make music. I didn't know that much 6 months ago."
Click here to access the FOX NEWS app