brand newNow you can listen to Fox News articles!
Happy Monday everyone. So while Hunter Biden abuses art, Alvin Bragg sniffs his own farts. Hunter, the most successful crackhead the world has ever seen, is returning to New York this week to exhibit his gruesome abstract artwork at a Soho art gallery. I haven't seen such a mess since I took laxatives with four bags of Skittles. It was Pride Month. I was trying to pluck a rainbow. Hunter was on display at the gallery over the weekend, although a congressional committee is trying to figure out who paid for each of his 75 to 500 disturbing paintings. Although that sounds great, I have to say.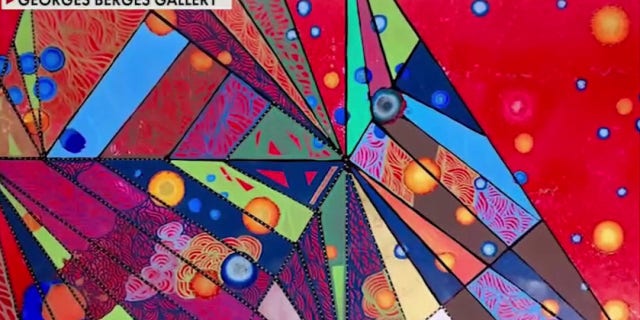 Maybe he has talent. Meanwhile, a judge in Arkansas has ordered Hunter's financial records to be kept from the public as he tries to lower child support payments to London Roberts. She's the dancer who beats his brother's widow and knocks him out when he sleeps with his brother's widowed sister or something. I would say do the math, but we have two women on the panel.
Sexist says so!
And what kind of poverty can the hunter be as a reason to reduce these payments? What, he doesn't have enough money to buy diapers for his son and his father? He's also trying to keep his illegitimate daughter, Navy Joan, from taking the Biden name, so you have to ask, how is she going to survive if she can't trade under that name? But maybe by the time she's five, she'll be eligible to be a member of an oil company's board of directors. Well, of course, this happened when Donald Trump was impeached in Manhattan. A condition that cannot spell good news for the current president's natives. I mean if we start suing rich and powerful men for paying sex workers. Oh, and let's not forget Congress, which used to pay for sexual harassment cases through a taxpayer-funded account. They had a slush fund. And remember Bill Clinton paid 850 grand to undress Paula Jones. But this is a classic bill. Thousands to fit a suit and not a penny to dry a dress. A stain on the president.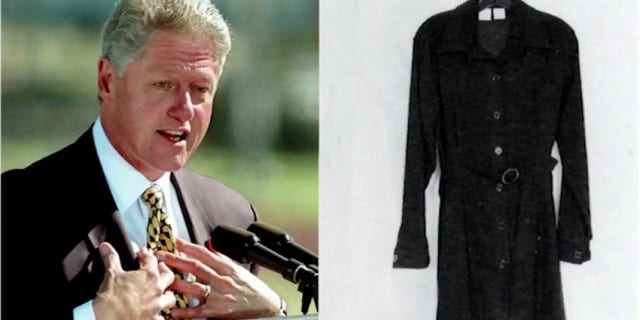 Unrelated Question Where was Chelsea Clinton when Epstein was killed? Yeah, you can't answer that, can you? I rested my case. But really, buying Stormy Daniels' silence might not have been Trump's best idea, especially since it didn't work. Even 130 grand can't convince a woman to stop talking.
Says Black Sexist!
The point is, we know this is political because it's always political, and it might be harmless if it weren't for the opportunity costs. Meaning, what do you miss when everyone is on a political witch hunt? All right, Islamic terrorists, at one point, when we were impeaching Clinton, what were they doing? Like Clinton, they were planning for 72 virgins. But in the year They bombed the World Trade Center in '93. Yet, years later, we still take our eyes off the ball and, like Monica Lewinsky, put them right on the bill. And Trump's first impeachment happened when COVID emerged from China. We lost that battle for two months because the media chose to focus on the orange monster instead of the red threat. You'd be surprised how many lives could have been saved if the media and politicians had done the right and urgent thing first. But they didn't. They were busy kissing and kissing Andrew Cuomo's ass. And now last week a big story broke. AI researchers have begged us to shut down the technique for at least six months. That is approximately the time it takes to recover from a hair transplant.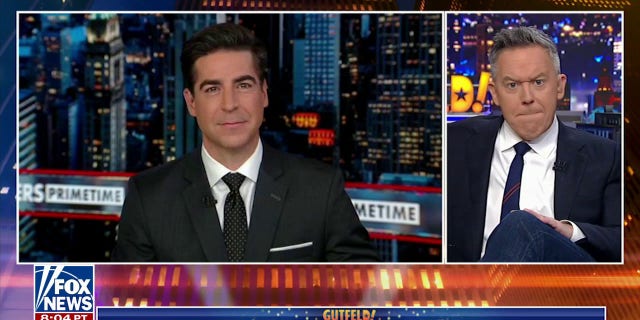 Just a comparison. A letter signed by Elon Musk and Apple co-founder Steve Wozniak warns that superhuman AI beyond our control will spell doom for us all. I hope to survive as a sex slave. Looking forward to it. I volunteered to be baked, but that was the day before the news of the lawsuit, which is forever ago now. Have you noticed that all three have something in common? Terrorism, COVID, AI? They are deadly things that can get away from us if we don't look. This is how I lost my pet python Choki an hour ago in this studio. And another opportunity to prevent suffering is wasted on the altar of political revenge. Hunting is a party and you are among the hunters. Have you ever seen this movie?
Video from the movie "Hunting".
It was three years ago. It's crazy. But damn it if he doesn't predict the hunt. Since then, parents have been called domestic terrorists. On January 6, protesters were arrested en masse. Children are now delusional activist medical subjects. Truth to power, the IRS employs 80,000 agents and stores reporters. BLM rioters get paid instead of jail. And when kids are killed at school, the White House says we must prevent trans. Of course, we feel that our problem is not from their perspective, but from the point of view of the party, or the homeless, or the border. No, we are. At least until the world ends due to climate change. And the AOC says we're only 12 months away.
Click here to access the FOX NEWS app