Shooting in Detroit Four victims, including three 14-year-old boys, were injured Thursday evening, police said.
of Detroit Police Department A "dispute over delivery" turned violent and at least 30 shots were fired at a home in the 13500 block of Penrod shortly before 9 p.m., leaving one victim in critical condition with a gunshot wound to the face, Detroit police said.
"It looks like a shootout," Detroit Police Chief James White said. "They went in and opened fire."
The fourth victim is in his 20s, and police say a suspect is in custody.
A Detroit police rescue miniature pony has been spotted roaming around the city
of Other victims He had "non-life threatening" injuries, White said.
"This level of violence is unacceptable, it's not something we will tolerate. We have good officers, and we're not kidding around," White said. "There's been 30 shots fired in our community, and we've got police knocking on doors, to make sure people who got hit in a dispute over transportation don't find us."
A man who was killed by pit bulls in a Detroit building is reported to have tried to help them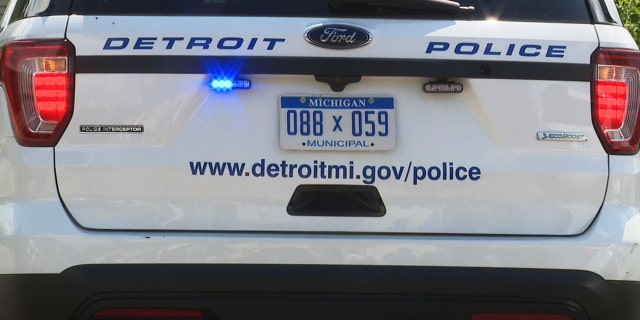 The police chief said 11 people left the house. Their age ranges from 7 to 20 years.
"We try to find out where the adults are," White added, adding that many of the children don't live in the area.
The remaining Detroit-area bombers were destroyed in WWII
at least Four guns According to White, they are back.
A victim was located at a different location and contacted police.
Click here to access the FOX NEWS app
The police chief attributed the violence to "too many guns and too many people putting them in the wrong hands."