A motorist was shot early Tuesday morning. in Atlanta Another driver refused to compete.
Atlanta police were searching for the gunman, who opened fire on a vehicle as it exited the freeway. FOX Atlanta reports.
Police officers responded to Interstate 75 at 17th Street and found a man with a gunshot wound. The victim told authorities that he was driving when an Audi pulled up next to him.
The driver of the other vehicle tried to race him.
Atlanta Police Name 23 Domestic Terror Suspects In Coop City Attack; AG warns of 'violent extremists'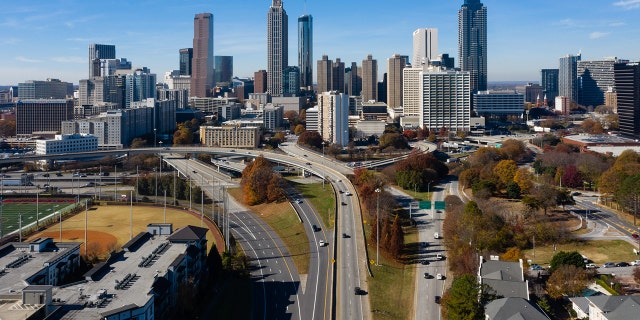 When the victim refused, the Audi driver He shot himThe report stated. The victim was taken to the hospital for treatment.
Click here to access the FOX NEWS app